I love participating in the I Heart Faces Fix it Friday - Hand on Photo Editting posts. Below is a before and after of the photo that they provided. This lovely photo is provided to us by
Julie Rivera Photography
and it adorable!
Below is the editing process I used for this photo.

AFTER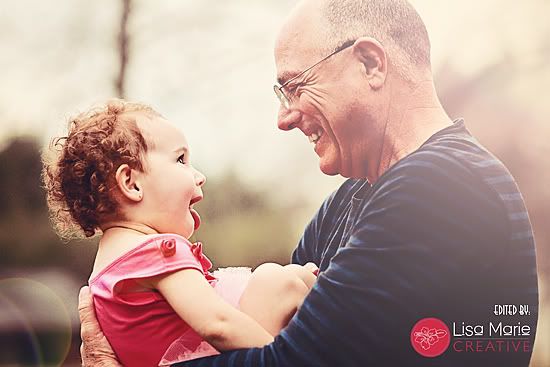 BEFORE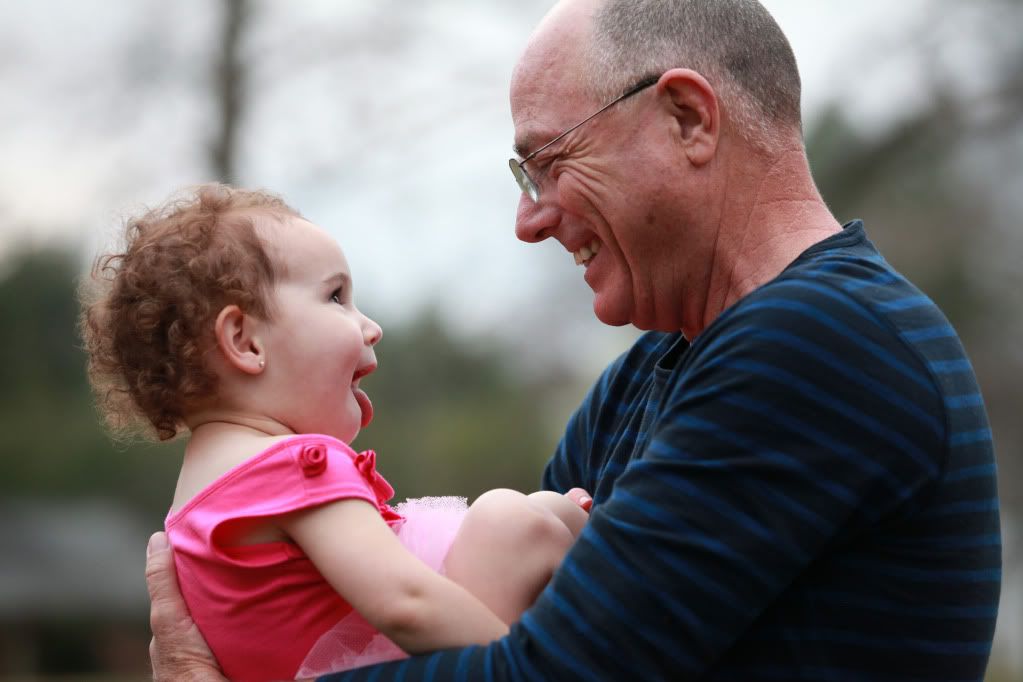 I love
FLORABELLA
actions along with
Oh So Posh actions
. I use these two sets of actions for about 90% of my work.
For this photo, the editing process was very simple. There wasn't a lot to do with skin or eyes, so I started with Florabella's "Clean Color" action. I then added a bit of pop to the little girl's eye and lightened it. Just a small touch up on the skin to remove some discolorations. I then applied Florabella's Sweet Tea action, made a new layer to top, then added in the sun-flare and some warmth.
This photo is such a majestic moment between a granddaughter and grandfather and I felt that the vintage look suited it well along with the magical sun-flare.
http://iheartfaces.ning.com/forum/topics/fix-it-friday-151
Enjoy!